Sometimes the best kind of travel is staying home and having friends visit from near or far. For the last couple weeks, our friends Christian and Verena  visited Colorado, staying with us in Golden for a few days and then meandering around the state in search of great skiing (they found it). We stayed with C+V in August at their home in southern Germany (see post here), and were thrilled they decided to visit us on their vacation. Verena owns and operates a cafe in the heart of Crailsheim that has been in her family for 111 years. It's a demanding job that affords little vacation, so we feel very lucky that she spent her limited vacation time with us.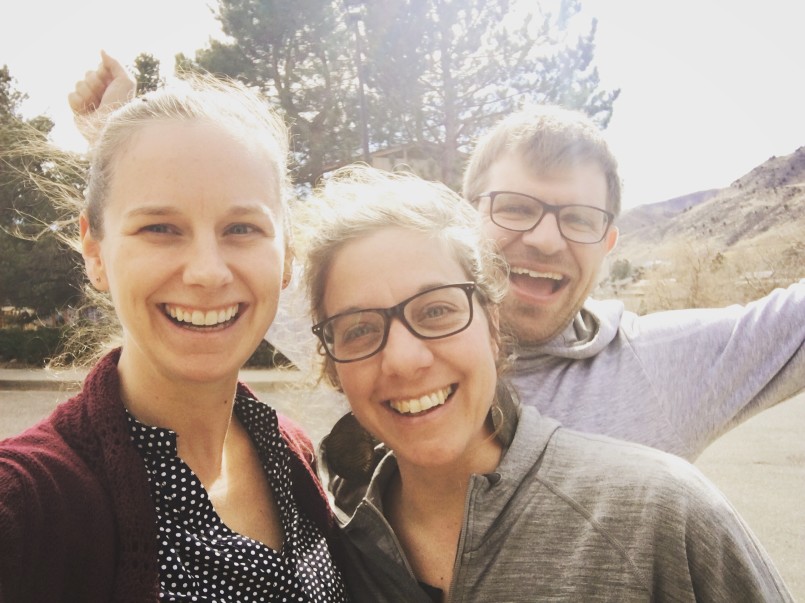 On their last night in Colorado I asked them what they thought were the biggest differences between the US and Germany. Their answers were not what I expected. And, surprisingly a lot of what they said they liked about Americans and the US, is exactly what I like about Germans and Germany. So, maybe our mentalities do change while we're vacationing more than we realize and that there are fewer differences between countries and nationalities than we think. A few things they noted:
They found Americans to be much more relaxed than their German counterparts who they find to always be stressed out. (While in Germany, I adored how relaxed Germans seemed with many things – particularly taking time to cook and enjoy quality food. They laughed when I told them this and said it's simply not true! They insisted that Germans are more into fast food than I realize and are always in a rush. Relaxed meals are more characteristic of the Spanish and Italian. I countered that everyone in the US is always rushing around and stressed about something, but Germans seemed to keep things in perspective. Again, they laughed.)
They found the food here to be surprisingly good – something they didn't find to be true when they last visited Colorado in 2008. (I love the food in Germany. Not that the food here is bad, but the food in Germany is especially good!)
The skiing is very different. In the Alps, no one skis while it is snowing and stormriding doesn't exist. The resorts close down and wait for clear skies, improved visibility, and stable snowpack. They felt that skiing here was actually riskier, as Europeans are much more cautious about avalanche-prone terrain than resorts here. (They skied mostly hardcore resorts here, without the frills of Vail and Steamboat – Wolf Creek, Silverton, etc.)
Everyone was happy, friendly, and in good moods. I think this was probably because they were in Colorado ski towns, where people tend to be pretty happy. Also, they spent a good portion of their trip with the crew from Powder7, who are a pretty awesome bunch of people.
Verena is my college friend/roommate/teammate's older sister. The more years that separate me from my college graduation, the more thankful I am for the experiences I had at BU. One of those experiences was being on a team with people from all over the world and the friendships that have stemmed from those friendships to form a network all over the world. While I always lamented not spending a semester abroad, I'm gradually realizing that spending 4 years working toward a common goal with people from all over the world was likely a much more valuable experience anyway.