In the last two and a half years, no travel experience has caused me much pause. Until, in early January when Alistair screamed for an hour that he wanted to go home as we snuggled into bed at our friends' house in Utah.
It was supposed to be an easy weekend trip: a quick flight to Salt Lake City, followed by a quick drive to Park City, where we would stay with our friends for a few nights – ski during the day, and enjoy relaxed dinners at their house in the evening. And it was easy, until bedtime that night when Alistair realized we weren't going home right away. He wanted to be with his new toys that Santa had brought. Hearing him cry and scream that he wanted to go home, somewhere really not very far compared to other places he's been, but at the same time impossible to get to in that moment, was heartbreaking.
After that bedtime ordeal on the first night, I was exhausted and protective of him. His spirits improved a bit the next morning, and some more the following day, but he still wasn't himself. While there wasn't a repeat of that extreme first night, he still wanted to go home. I feared he had entered a homebody phase and would never want to travel again.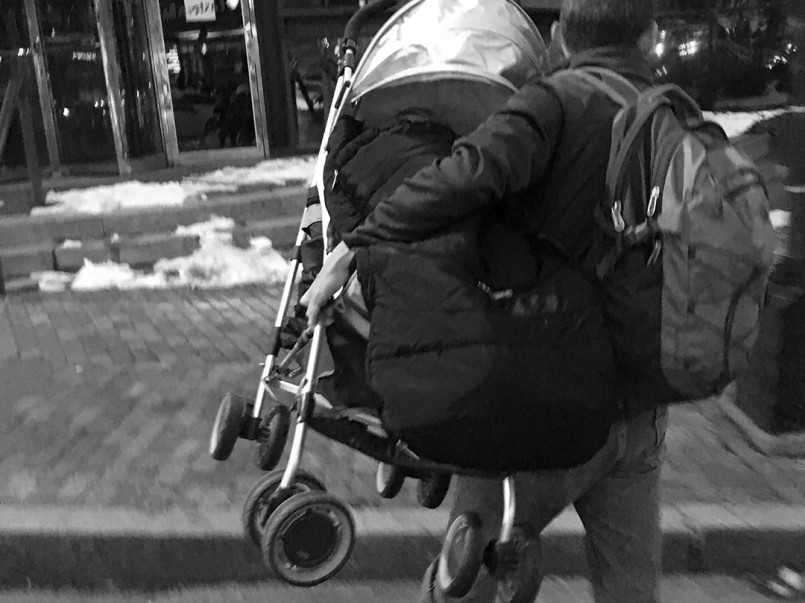 Later in January we did another quick two night trip in our new-to-us Sprinter (details coming in a later post…eventually….let's be real, a year or two). Night one he wanted to go home, night two he still wanted to go home, but somewhat less so and he wasn't worked up about it, so we could deem the trip mostly successful.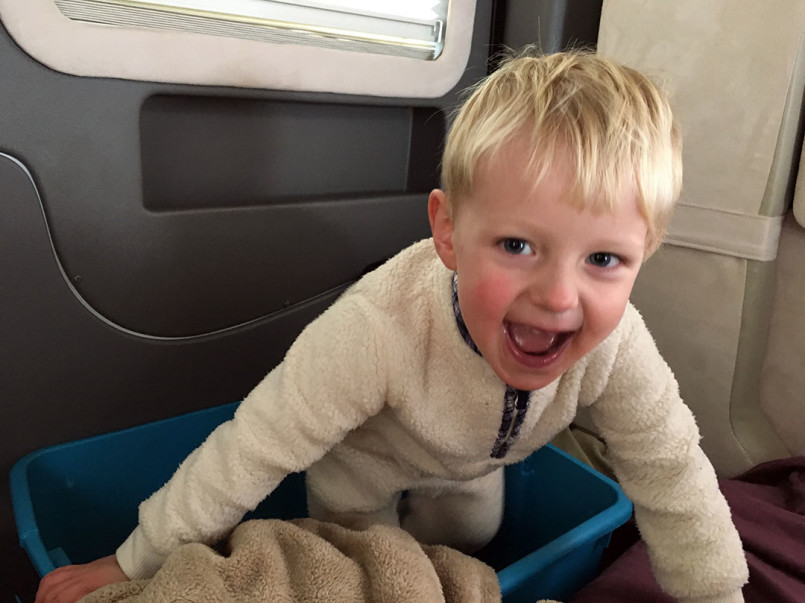 Last weekend was a bigger test – a weekend trip to Boston for a college reunion, where my parents would meet us to watch him while we could enjoy time with friends. Realizing that the last two trips had caught him off-guard, I prepared him more for the Boston trip: talking about it constantly, getting excited about the plane ride, reading Good Night Boston every night, talking seemingly constantly about how Mimi and Gramps would meet us there, and even letting him pack his own suitcase of toys.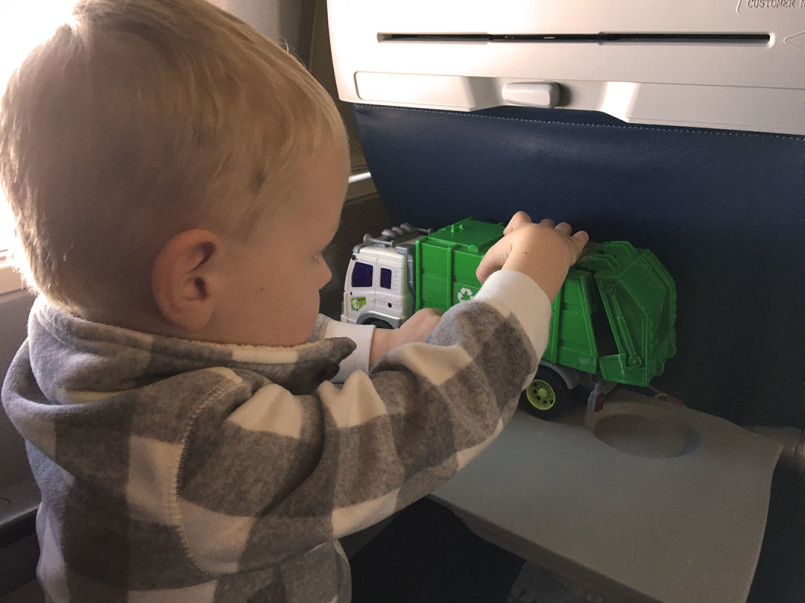 And…it worked. We had a great trip. He didn't ask once to go home and overall cooperated with my parents and enjoyed his time with them in a new place. The lesson learned was to not blindside him with trips, especially now that he is older and very aware of his surroundings. From now on we'll include him in the preparation and planning, and talk openly about where we are going, who we will see there, and what we will do.
….but I still might avoid trips right after Santa makes his delivery each year. 😉