Leaving Crailsheim on Monday morning was hard, as it always is when you leave a good friend who lives on the other side of the world, without knowing when we would be back. We had a big day of driving on tap, dipping down into Austria to visit the Kästle ski factory, and then back up to Germany and a bit east to Eibsee. I wrote about our visit to the Kästle factory on the Powder7 blog.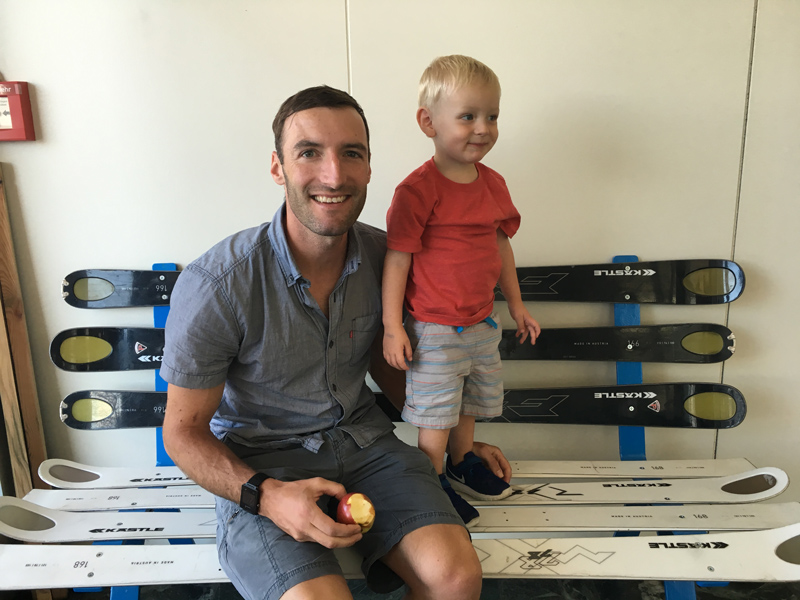 I was nervous about the long day of driving, questioning the patience not only of Alistair, but of Jordan and myself, too. We hit our first, and really only, snag just outside of Crailsheim on a gridlocked Autobahn where we didn't move so much as an inch for nearly an hour. Luckily, Paw Patrol saved our hides – as it would repeatedly throughout the long drives on our trip!
We finally arrived at Eibsee-Hotel in the early evening, just in time to settle into our room and get downstairs to dinner. The dining room was a little fancier than our usual preference for biergartens, but there were other kids too and the staff, in typical German fashion, were very understanding and accommodating of Alistair. Eibsee-Hotel is the only place to stay directly on Eibsee, and it's definitely worth the few extra Euros per night to be there. Otherwise, you have to drive about 15 minutes to the next nearest B&B or about 30 minutes to Garmisch. We took full advantage of being on the lake, and didn't move our car until it was time to leave at the end of our stay.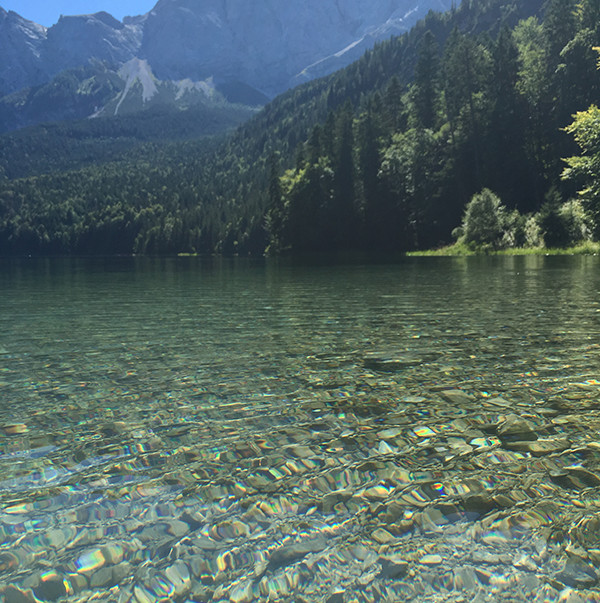 I had been to Eibsee with my parents in 2002, and vividly remember running on the perfect 7km gravel path around the lake. This time around, I loved being able to zip Alistair along in the BOB on the same path I'd run on 14 (!) years before, training for my senior year cross country season.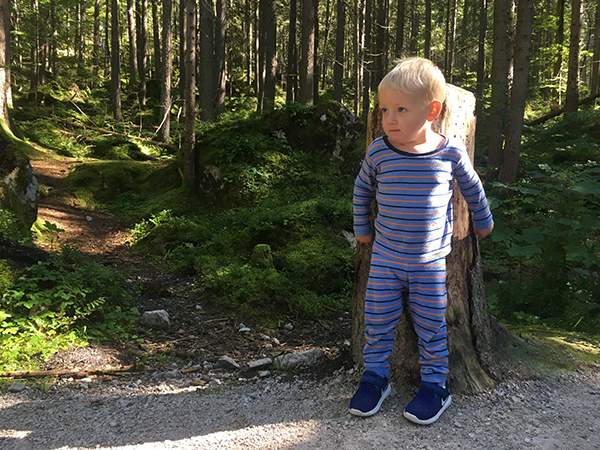 On our first (and only) full day there, Jordan ran up the Zugspitze and Alistair and I met him at the top via the gondola. I'm not usually one to complain about stuff, but the Zugspitze was a disappointment. I had been to the top in 2002 and was really excited to go up again, and this time venture out on the via ferrata to the cross that marks the official summit. It's been in the back of my mind since chickening out in 2002, and I was determined to do it this time. Until we got up there and I felt like I was in a Walmart on Black Friday. It took a half hour just to find Jordan among the masses of people, even with cell phone coverage. After waiting in line for the gondola for 45 minutes I wanted to enjoy the experience and the view, but it was uncomfortably crowded and the only time I can remember feeling claustrophobic and a bit anxious. Once we met up with Jordan we worked our way back down to Eibsee via a very long underground train ride.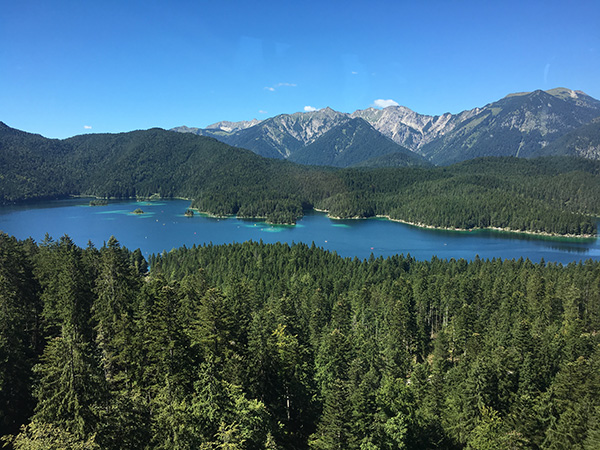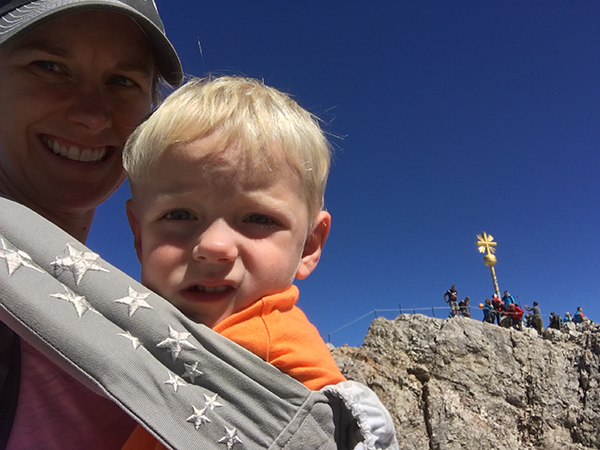 Once we were back down and ate lunch, my spirits picked back up and we enjoyed lounging lake side the rest of the day. Alistair, in typical fashion, we not bothered a bit by cool water, and while Jordan tried to put on a good face and stay in longer, I could only muster staying in a few minutes. The hotel had a small, but nice indoor pool (inside a large spa that I didn't explore) that we all used to warm up.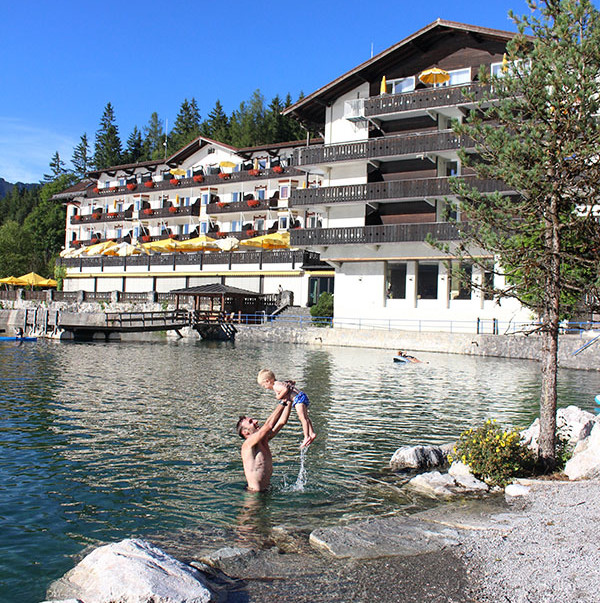 After only two nights, and what amounted to about a day and a half, if that, it was time for us to continue on to Slovenia. Again, I was sad to leave. Eibsee was the perfect place for us – trails to run and hike on, a beautiful lake to splash around and throw rocks into, and a hotel that had everything we needed (a quiet place to sleep and good food). I begrudgingly packed up the car wondering if Slovenia could even closely compare.
Links n' Stuff: